Events Schedule
Please check the link below for further details on the Upcoming Bond Sale.
Construction Division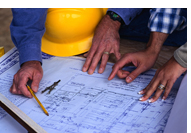 The Construction Division provides construction management services on capital outlay projects for the various State agencies and other State entities. The division's management of projects involves receiving bids for the selection of a contractor to construct the facility; monitoring the progress of the projects; and providing the accounting services associated with disbursements of payments.
 
Related Links