What is e-Builder?
e-Builder is an Enterprise Construction Project Management System that helps owner organizations increase productivity, accountability, and profitability by providing easily accessible and real-time project data.
https://www.e-Builder.net
Why do we use e-Builder?
Prior to using e-Builder, GSFIC had many databases and paper files that information flowed into.
e-builder-image1.png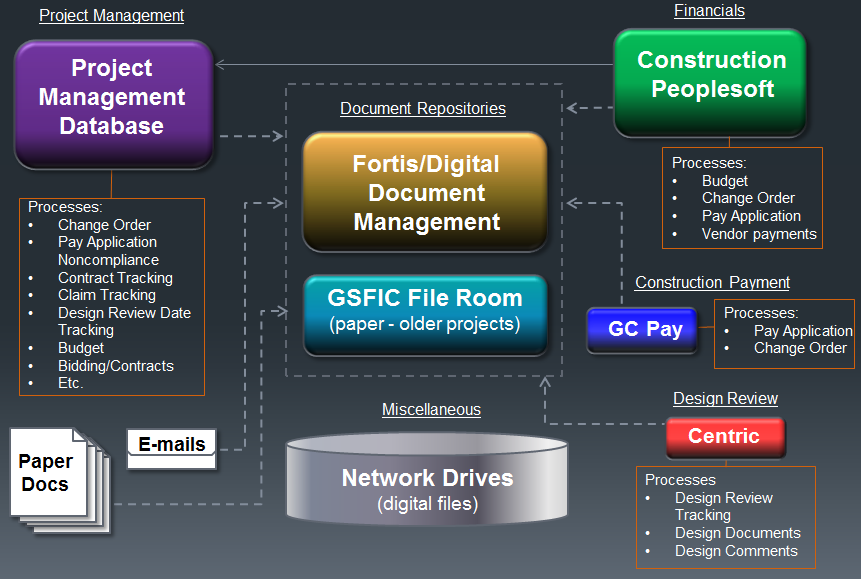 e-Builder has made GSFIC more efficient, consistent, and accountable when managing construction projects through the use of Workflows, the Cost Module, Documents module, Reports, and general real-time Project Details.
e-builder-image2.png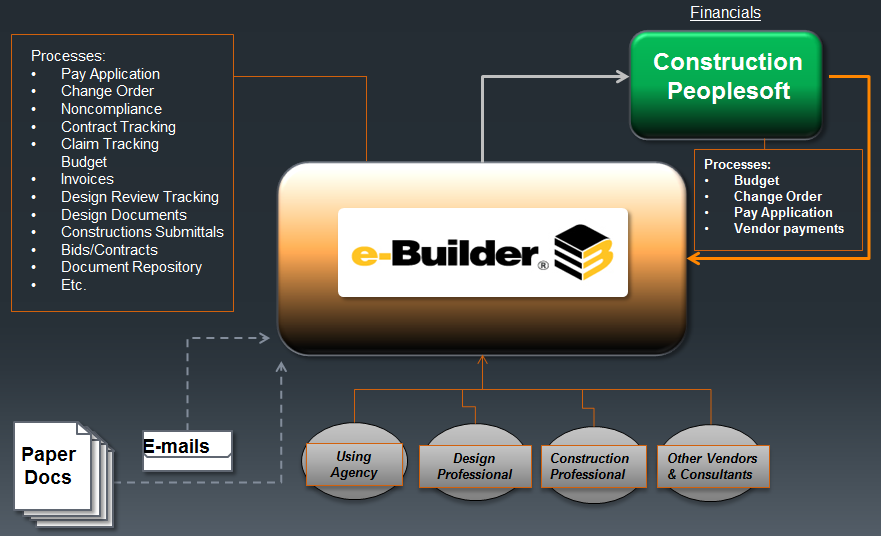 Workflows: Below is an example of the Request For Information (RFI) process workflow in e-Builder. The process acts as a ball-in-court system where each step (rectangles) requires users to take action to push the process forward. There are different paths the process can take depending on certain information (diamond) and it can also send documents out (oval) to different email addresses or document folders within e-Builder.
e-builder-image3.png

Dashboard Reports: Below is a gauge graphic of two reports on our internal dashboard that display metrics from our Invoice Approval process. GSFIC uses other reports like this one to track performance and efficiency on projects. Clicking into either of these reports on the e-Builder Dashboard will take the user to the actual report details.
e-builder-image4.png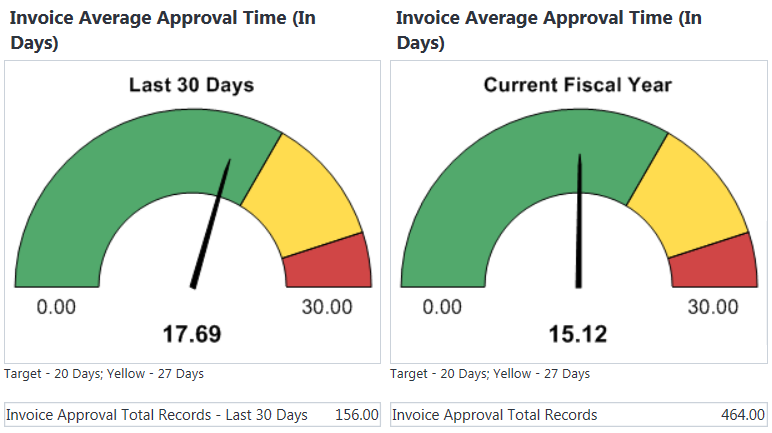 Cost Module: Below is a simple view of the cost module that tracks financial information about a project. The different lines were customized to what GSFIC wanted to track during implementation.
Budget – How much money is available
Commitment – Contracted amount with vendor
Actuals – Payments
"Original" means at the start of the project. "Current" is real time
e-builder-image5.png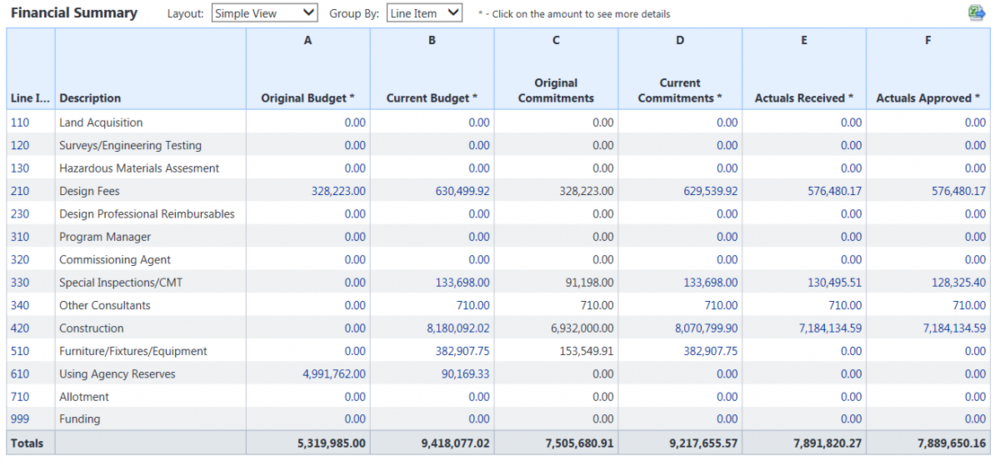 Service Desk Tickets: e-Builder questions, comments, and issues can be sent to [email protected] or call 404-463-8091 to leave a voicemail.