Gifton-Passley-Web.jpg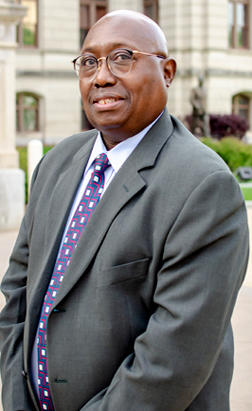 Gifton Passley
Deputy Executive Director, Georgia State Financing and Investment Commission
Gifton Passley is the Deputy Executive Director of the Georgia State Financing & Investment Commission (GSFIC), overseeing over three billion dollars in design and construction. He joined GSFIC in May 2005 and served in several Project Management capacities. Gifton has over 25 years of engineering and construction management experience, which includes structural design of tunnels, bridges and gas pipeline systems. Prior to joining GSFIC, Gifton worked as a Project Administrator and Design Engineer for Parsons Brinckerhoff Inc. on the $16Billion Central Artery/Tunnel Project (Big Dig) in Boston, Massachusetts for almost a decade.  
Gifton has maintained active membership with the Georgia Association of State Facilities Administrators (GASFA) Executive Board since 2010 and was once the organization's President. Gifton also serves on the Executive Planning Committee of the Construction Owners Association of America (COAA) Georgia Chapter. He is a member of the COAA National, the Construction Management Association of America (CMAA) and a voting member of the US Green Building Council (USGBC).
Gifton is a graduate of Northeastern University with a Bachelor of Science Degree in Civil/Structural Engineering and Cambridge College School of Management with a Master's Degree in Management and a Graduate Certificate in Negotiation & Conflict Resolution. Gifton holds several technical certifications including the Global Credential of Project Management Professional (PMP) from the Project Management Institute and LEED ACCREDITED Professional with a Building Design & Construction Specialty from the Green Building Certification Institute.