Lisa Sharpton (Bio)
Lisa-Sharpton-Web.jpg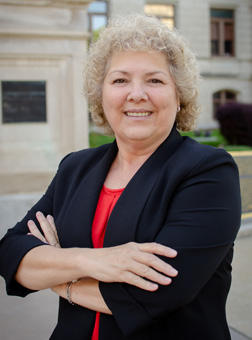 Lisa Sharpton
Director, Human Resources
Lisa Sharpton, a native of Clayton County, Georgia, has served the state of Georgia for more than 30 years. She began her career with the Department of Public Safety and continued her state service at the Georgia Department of Industry, Trade and Tourism, later known as the Georgia Department of Economic Development.
Ms. Sharpton was named Human Resources Manager of the Georgia Regional Transportation Authority and later joined GSFIC as Director of Human Resources.
In her leadership role, she guides all organizational development, as well as all human resource disciplines which include recruitment efforts, internship program, leadership training development and benefits for the Georgia State Financing and Investment Commission, the Georgia Building Authority and the Georgia State Properties Commission. Most notably, Ms. Sharpton has implemented the Career Management Institute, a long-term strategy training and career development program.
She is a member of the Society for Human Resource Management, Atlanta and National Chapter.