March 02, 2020
Kennesaw State University breaks ground on new Academic Learning Center
KENNESAW, Ga (February 26, 2020) Kennesaw State University and the Georgia State Financing and Investment Commission broke ground on a new Academic Learning Center(ALC).
Kennesaw State University - ALC - J 296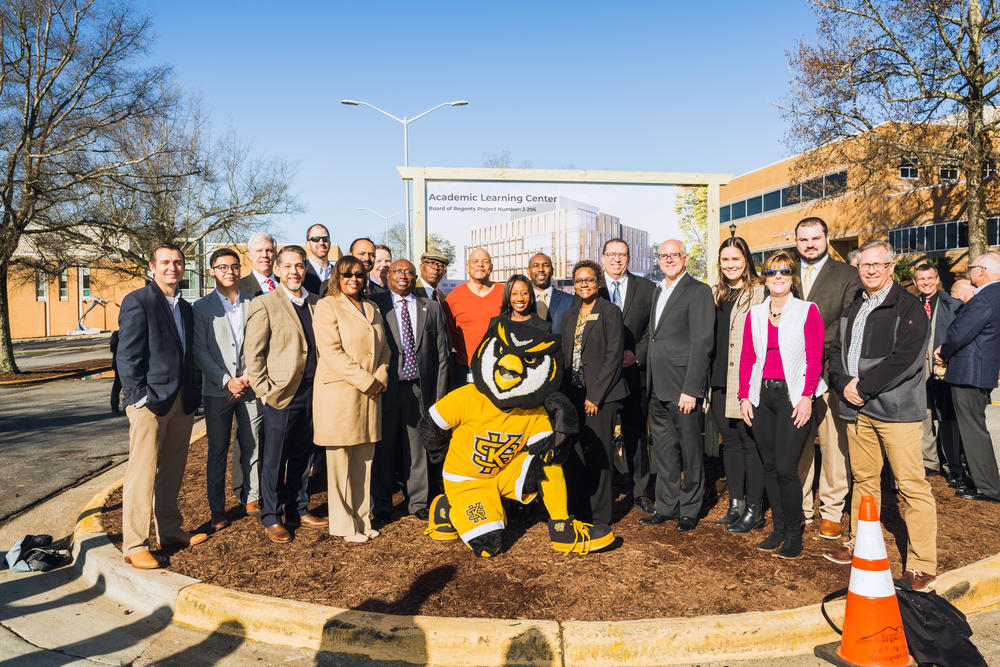 The $47 million, 143,000 square foot, Academic Learning Center will feature two dozen classrooms, six seminar rooms, a multi-purpose lecture hall, and other specialized labs. The new space will allow the University to provide additional instructional and collaboration space and house the University's Honors College. The five-story brick structure will be located at the center of the Kennesaw Campus, designed specifically to enhance and modernize academic experiences for students. The ALC is expected to be completed by October 2021.
Kennesaw State University - ALC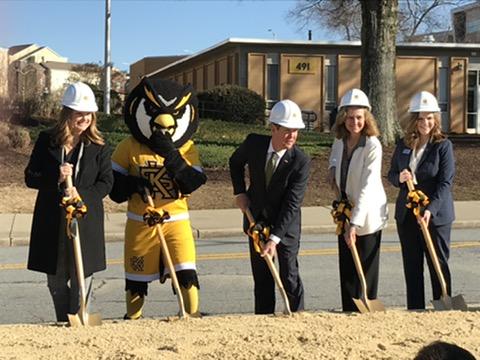 Built for: Kennesaw State University
Project Timeline: 20 months
Design Professional: HOK
Construction Professional: Brasfield & Gorrie, LLC
The Construction Division oversees capital outlay projects and provides construction management services to state entities. The division's management of projects involves soliciting, receiving, and awarding bids for the selection of design professionals, contractors, furniture, fixtures, and other equipment (FF&E), managing the progress of projects, and providing the accounting services associated with disbursements of payments. The Construction Division also offers Americans with Disabilities Act (ADA) compliance assistance to state entities through the services of the State ADA Coordinator.