Georgia College Breaks Ground on New Integrated Science Building Re-Opens Historic Terrell Hall
Milledgeville, GA- (February 21, 2020) Georgia College celebrated the groundbreaking for a new Integrated Science Complex and the completion of the newly renovated Terrell Hall.
img_9205.jpg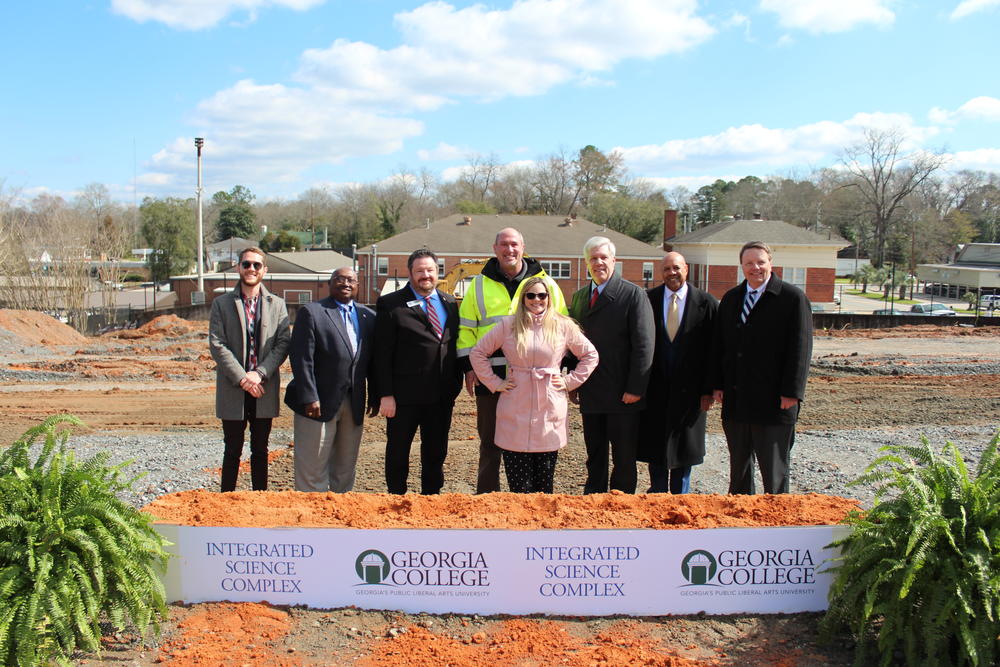 The $22.1 million, 43,000 square feet science building will be three floors that will feature state-of-the-art technology and designated areas for students to gather and study. The new space will allow the University to expand the science program by offering a concentration in forensic chemistry and accommodate the increasing demand for science education courses. The Integrated Science Complex will be located at the corner of Montgomery and Wilkinson Streets across from Herty Hall. Completion is slated for late spring 2021.
Built for: Georgia College
Project Timeline: 14 months
Design Professional: Cooper Carry, Inc.
Construction Professional: Sheridan Construction
georgiacollegeribboncutting.jpeg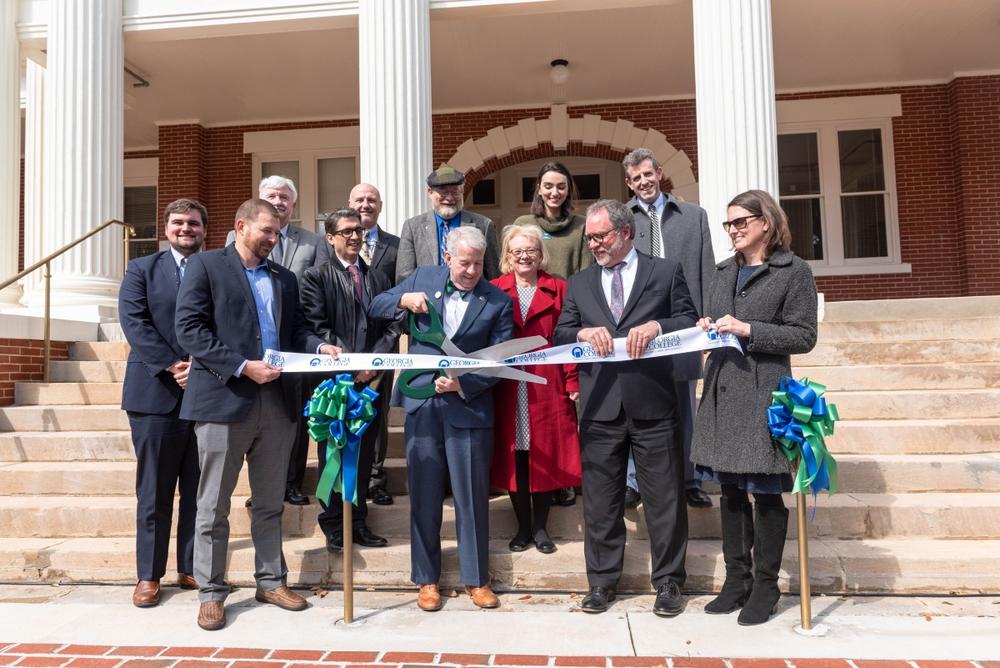 Terrell Hall's $13.3 million renovation began in 2018 and will now house the Communications department. Modern updates include advanced multimedia laboratories and engaged-learning classrooms featuring cutting-edge communications technology. Originally built in 1908, Terrell is one of the university's oldest structures, once serving as a dormitory. Original features were preserved—like higher ceilings, wider hallways, original flooring, and picturesque windows that were once covered up.
Built for: Georgia College
Project Timeline: 15 months
Design Professional: Lord, Aeck & Sargent, Inc.
Construction Professional: Garbutt Construction Company
The Construction Division oversees capital outlay projects and provides construction management services to state entities. The division's management of projects involves soliciting, receiving, and awarding bids for the selection of design professionals, contractors, furniture, fixtures, and other equipment (FF&E), managing the progress of projects, and providing the accounting services associated with disbursements of payments. The Construction Division also offers Americans with Disabilities Act (ADA) compliance assistance to state entities through the services of the State ADA Coordinator.