The University of West Georgia Breaks Ground on the Richards College of Business' New Home
mkd_rcob_groundbreaking_0560a.jpg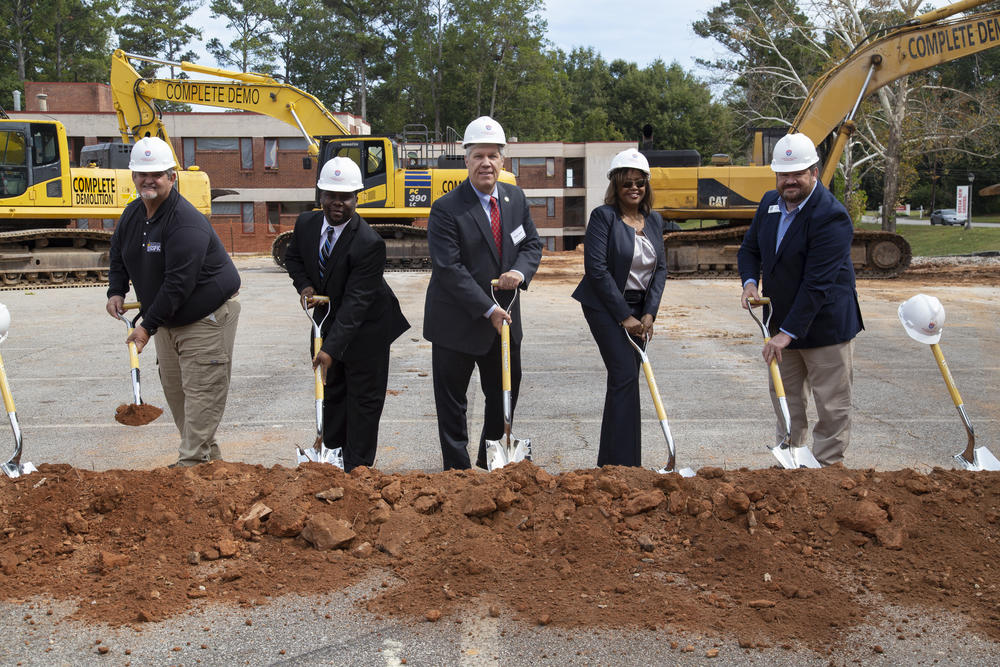 Miranda Daniel/University of West Georgia
Carrollton, Ga. – (September 13, 2019) The University of West Georgia and the Georgia State Financing and Investment Commission broke ground on Roy Richards Sr. Hall, which will be the new home of the Richards College of Business. This project, which will utilize both State bond funds and private donations, exemplifies the school and local community's dedication to expanding the resources for student education.
Plans for the 67,000 square foot facility include consolidating administrative and faculty offices to increase collaboration and program growth. Richards Hall will incorporate traditional and flexible classrooms, innovative learning labs, and state-of-the-art technology to improve student experiences and learning outcomes. The Hall also features conference-style space which will aid in bringing business and community partners to the College.  
Project for: University of West Georgia
Design Professional: Collins Cooper Carusi Architects, Inc.
Construction Professional: Piedmont Construction
The Construction Division oversees capital outlay projects and provides construction management services to state entities. The division's management of projects involves soliciting, receiving, and awarding bids for the selection of design professionals, contractors, furniture, fixtures, and other equipment (FF&E), managing the progress of projects, and providing the accounting services associated with disbursements of payments. The Construction Division also offers Americans with Disabilities Act (ADA) compliance assistance to state entities through the services of the State ADA Coordinator.