Georgia Northwestern Technical College Whitfield Murray Campus Expansion
After breaking ground in 2017, the Georgia State Financing and Investment Commission (GSFIC) completed a 76,000 square foot expansion of the Whitfield Murray Campus at Georgia Northwestern Technical College (GNTC) with a budget of $29.8 million. On Friday, September 20, 2019, GNTC hosted a ribbon-cutting ceremony for the opening of the facility with Governor Brian Kemp in attendance.
UWG Groundbreaking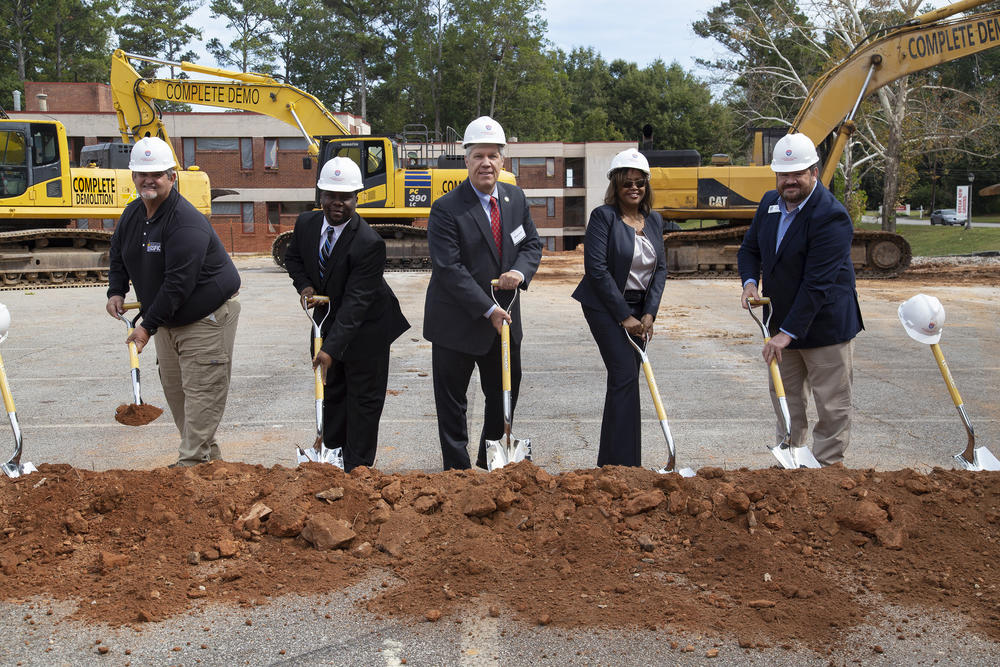 Miranda Daniel/University of West Georgia
gntc_marty_wes_marvin.jpg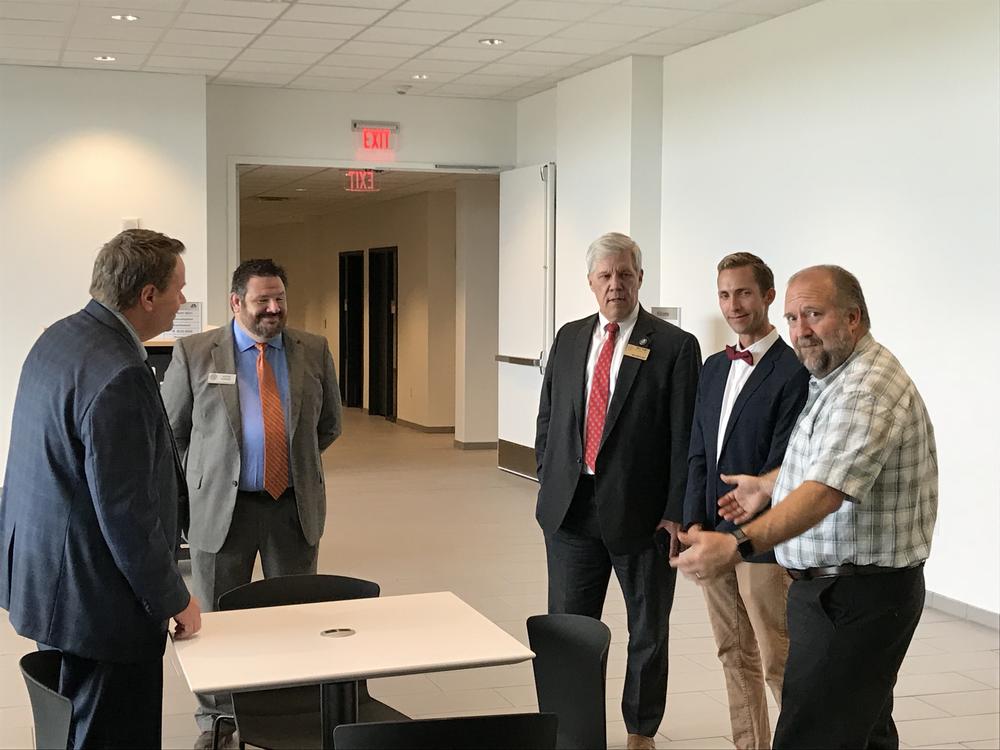 gntc_marty.jpg
GSFIC began construction of this new facility in the fall of 2017 with the intention of satisfying business and manufacturing demands in the Dalton and Northwest Georgia areas. The addition to the campus will facilitate hands-on training with state-of-the-art equipment, preparing students for their prospective careers.
The campus expansion consists of classrooms, libraries, student activity spaces, advanced technology, and labs that will allow GNTC to add three new industry-centered programs—Automation Engineering Technology, Diesel Mechanic, and Flooring Production. With the addition of these services, this facility will serve to promote growth within GNTC as well as the Northwest Georgia area.
Quick Facts:
GSFIC Project Manager: Wes Berry
GSFIC Construction Compliance Specialist: Van Taylor
Design Professional: Balfour Beatty Construction
Project Cost: $29.8 million