Dalton State College Celebrates the Grand Re-Opening of Gignilliat Memorial Hall
dalton_2.jpg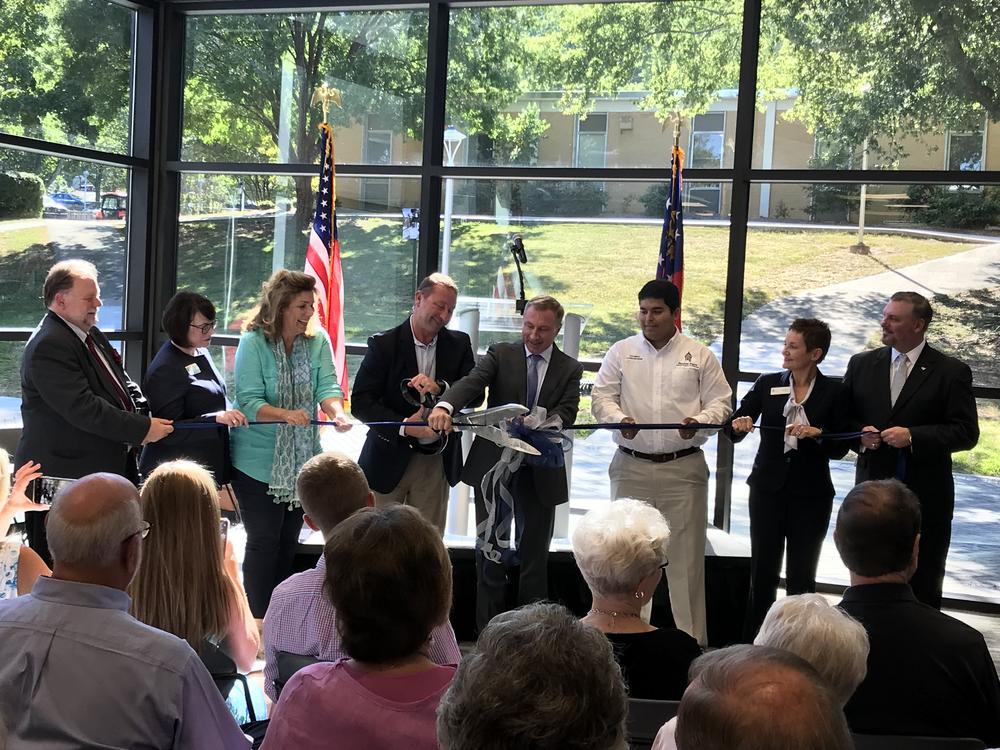 Dalton State College celebrated the grand re-opening of the Gignilliat Memorial Hall on Thursday, September 5, 2019 with a ribbon-cutting ceremony. Gignilliat Memorial Hall was built in 1969 and currently houses the School of Business with over 800 students.
Over the course of 36 months, the Georgia State Financing and Investment Commission (GSFIC) renovated 30,000 square feet of the facility and completed an addition of 20,000 square feet. C. Lamar, Dalton State College class of 1969, and Ann Wright aided the renovation project by donating $5 million in addition to bond funding.
With the contributions from C. Lamar and Ann Wright, as well as GSFIC's impact on the facility, Dalton State College business students and faculty can now access modern, collaborative classroom and office space. Renovations will facilitate student and faculty research as well as accommodate innovative learning and teaching styles.
Built for: Board of Regents of the University System of Georgia
Completed in: 36 months
Design Professional: Clark Patterson Lee
Construction Professional: Parrish Construction Group