Georgia Regional Transportation Authority Holds Ribbon Cutting Ceremony for South Express Operating Facility
GRTA_South Express Operating Facility.jpg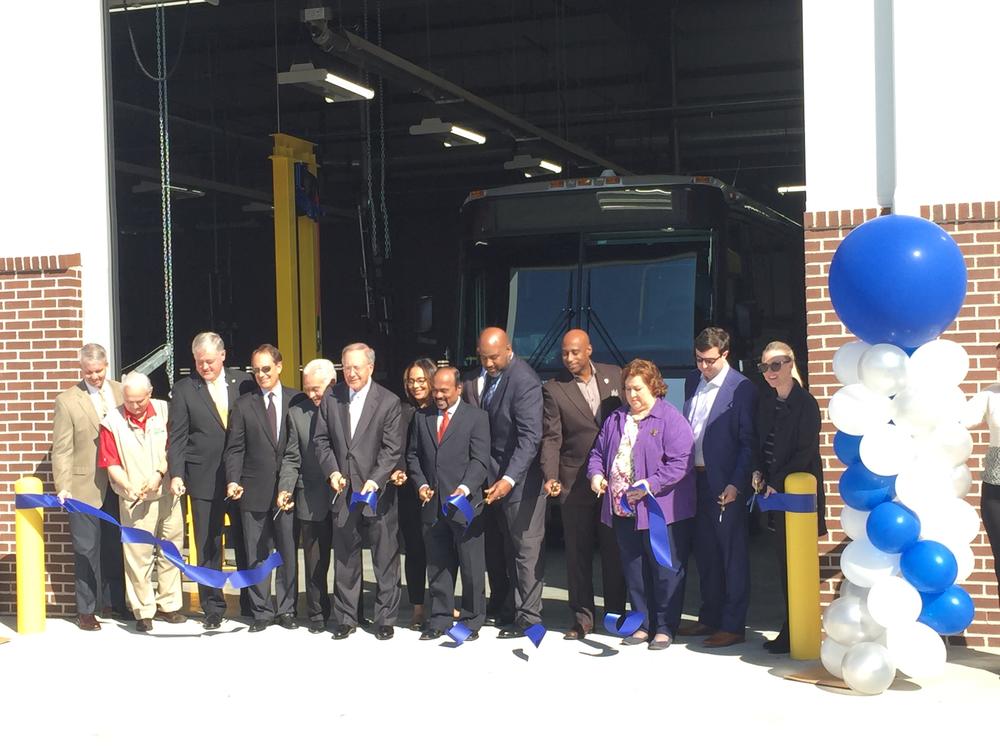 3.9.2017
The Georgia Regional Transportation Authority (GRTA) held a ribbon cutting ceremony to officially open their new $12.61 million south express operating facility. The 25,000 square foot operations and maintenance facility will include 12 bays for bus maintenance. In addition, there is a new 10,000 square foot administrative building.
Quick Facts:
-GSFIC Project Manager: Lucas Nichol
-GSFIC CCS: Peter Groves
-Design Professional: URS
-General Contractor: McKnight Construction Company, Inc.