Abraham Baldwin Agricultural College Holds Ribbon Cutting for Science Building
ABAC-Ribbon-Cutting_2.jpg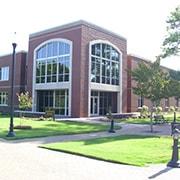 7.27.2016.
Abraham Baldwin Agricultural College held a ribbon cutting ceremony to officially open a new science building. The 20,808 SF building includes classrooms for biology, chemistry, physics, cell biology and microbiology labs.
The new building was constructed on the site where Gray Hall was located and demolished in 2014.
Quick Facts:
GSFIC Project Manager: Daniela Arsic
GSFIC CCS: Everett Vickery
Design Professional: IPG
General Contractor: International City Builders, Inc.