Marvin Woodward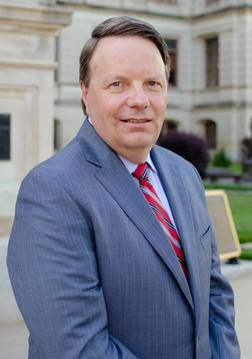 Marvin Woodward
Deputy Executive Director, GSFIC Construction Division
Marvin Woodward is responsible for management and operations of the Georgia State Investment and Finance Commission's Construction Division and the State Properties Commission.
Woodward has 33 years of engineering experience, most recently as Chief Engineer at Georgia Regional Transportation Authority where he was responsible for the management and coordination of the authority's transportation projects. Prior to working with GRTA, Woodward worked for the Federal Highway Administration, the New Jersey Department of Transportation and Highway Construction Contractors. His experience includes on-site construction management, cost estimating, project design, environmental document preparation and metropolitan planning.
Woodward is a graduate of The Pennsylvania State University (Penn State) with a bachelor's degree in civil engineering.